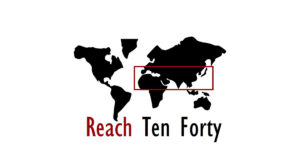 Why 10/40 Window?
The 10/40 Window is the rectangular area of North Africa, the Middle East and Asia approximately between 10 degrees north and 40 degrees north latitude. The 10/40 Window is often called "The Resistant Belt" and includes the majority of the world's Muslims, Hindus, and Buddhists. The original 10/40 Window included only countries with at least 50% of their land mass within 10 and 40 degrees north latitude. The revised 10/40 Window includes several additional countries that are close to 10 or 40 degrees north latitude and have high concentrations of unreached peoples.
There are over 3.6 billion unreached people in the world today. Of those 3.6 billion people, 88% live in or near the 10/40 window. Only 2.17% of these unreached people live in North and South America combined!  "As far as unreached people groups, an estimated 2.91 billion individuals live in approximately 5,626 unreached people groups are in the 10/40 Window.  Also, the top 50 least evangelized megacities are all in the 10/40 Window! That fact alone underscores the need for prioritizing 10/40 Window Great Commission efforts."
This area of the world is so unreached for several reasons. First, these people do not live in a spiritual vacuum. The world's major religions began in this part of the world and are firmly entrenched there. In the 10/40 window there are 724 million Muslims, 787 million Hindus, and 240 million Buddhists. Along with that, many of the countries in this region are oppressive to Christianity. Regardless of these facts, Jesus declared that, "the harvest is plentiful but the workers are few." The biggest reason this part of the world is so unreached is because there is a lack of Christians willing to go to these places.
It is estimated that only 3.3% of foreign missionaries today are working to reach these unreached people. The other 96% are working in unevangelized, but not unreached areas. According to the World Christian Encyclopedia of all the money designated for "missions" in the U.S. only 5.4% is used for foreign missions. Of that 5.4%, only 1% is used to take the gospel to unreached people who don't have access to the gospel. That's about one cent out of every one-hundred dollars given to missions! The rest goes towards efforts to further evangelize reached people.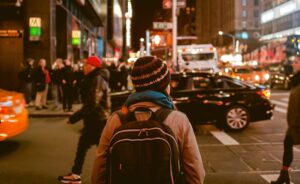 What is my role in Missions?
Everyone has a role to play in missions.
Intercessor: One who locks themselves into a lifestyle of prayer and fasting, interceding for the Lord of the Harvest to sends out laborers into the harvest field (Matthew 9:37-38). A daily commitment of intercessory prayer for the nations may be easy to start, but to continue in it takes the help of God's Spirit. Enabler: One who operates more in the political arena. The heart behind being an Enabler is to open the doors, by any means, to countries closed to the Gospel, enabling missionaries to enter into the area and preach the Gospel.
Sender: One who sends and supports missionaries financially or with other resources. Being a Sender involves saying "no" to a lot of small conveniences, though there is nothing ethically wrong with having this or that, it will inhibit you from giving with all your might. It's all worth it though when you see yourself being used by God to provide.
Goer: One who (get this) goes to the mission field. Goers live among the people and preach the Gospel in such away that connects the story of Jesus with their cultural values. Goers may take the form of doctors, nurses, preachers, businessmen, teachers, or a plethora of other occupations.
Mobilizer: One who mobilizes the church, serving as an activist and spokesman for missions. A Mobilizer presents the great need for people to go to the mission-field, and works to connect missionaries with mission agencies. Like I said before, these roles in missions can be blended together and aren't entirely polarized from each other. If given the opportunity, we should help to fulfill each one of these roles. If we have the ability and opportunity to give, we should give. If voting will enable us to change things, we should change things by voting. Pray for the nations, encourage people to go, and if you feel led, go yourself.